Georouting
Georouting is the ability to build full "DNS routing tables" based on clients geographical position. By creating a user-defined set of rules it is possible to define how clients' DNS requests shall be answered, based on each client's country of origin, set of countries, geographical region, ASN and ISP. edns-client-subnet DNS extension is used to accurately determine clients country of origin, ASN and ISP.

Geo(graphical) routing
Georouting determines the most appropriate server (GSLB.me target) to steer clients to based on rules: each rule matches one or more countries, regions, ASNs or ISPs and defines the primary targets(s) that must be returned to the requesting DNS client. Furthermore, a specific balancing algorithm can be used to select one or more target(s) from the list of primaries.

The georouting dashboard provides a comprehensive overview of all configured rules and allows easy editing to fully customize DNS resolution of your geographically-distributed applications.
Fallback lists of targets can be defined to provide clients with a valid DNS reply  in case no primary targets are available. This ensures that your services are always reachable even in case of multiple distributed servers failures. Fallback targets are selected based on their specific fallback algorithm.

Real-time statistics provide a detailed view on the number, distribution and origin of all DNS requests resolving each specific geohost.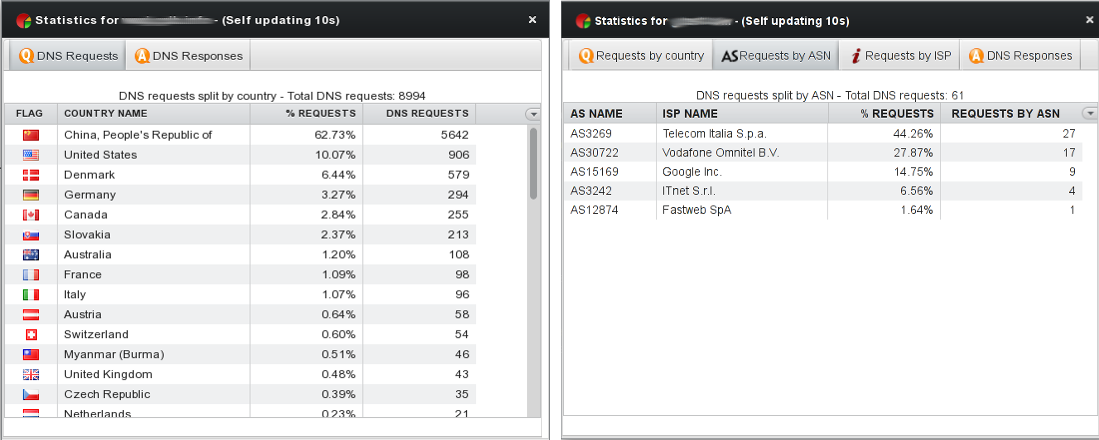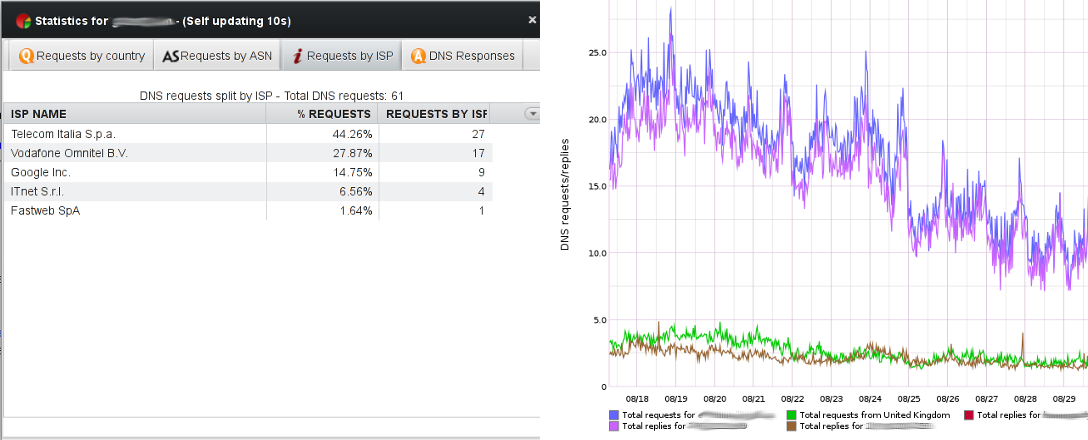 Primary and fallback targets are automatically geo-positioned using GSLB.me geolocation database enabling fast rollout of your geo-routed services. For additional flexibility you can override the built-in geolocation database and enable custom geopositioning to manually define where your servers, datacenters and applications are based on criteria such as continent, region, country, city and street address.
In addition to georouting, GSLB.me also supports proximity balancing, where targets are selected based on their vicinity to the requesting client.
Learn how to configure georouting reading our howto.